Dynic Singapore Pte. Ltd., a wholly owned subsidiary of DYNIC CORPORATION (Japan), endeavors to serve the markets of Asia.
Dynic Singapore Pte. Ltd. was established in 2020 and is a subsidiary of Dynic Corporation, a multinational company based in Japan. In developing a more diversified business, we will continue to introduce more advanced and environmental products so as to keep pace with the trend.
Our portfolio expanded into both Thermal Transfer Ribbons and Care Label Materials. Today our product range also includes Cabin Air Filter Media, Humidity Getter Sheets and Specialty Packaging & Covering Materials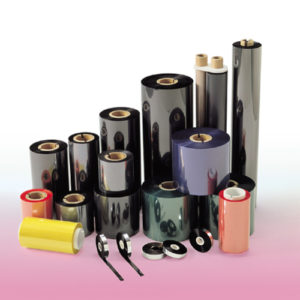 Dynic manufacture an extensive range of premium quality thermal transfer ribbons for all industries. They include flexible packaging, care label printing, industrial/chemical labelling, Pharmaceutical and Food industry sectors.
Dynic products are available in wax, wax-resin and resin formulations and have solutions for all TTR technology printers.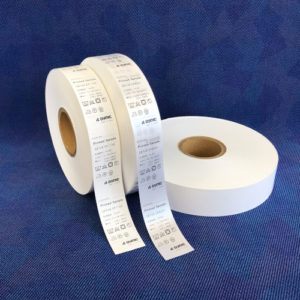 Dynic's extensive range of coated textile labels are suitable for both traditional garment and apparel industries as well as soft furnishings, automotive and aviation markets.
Dynic products are available in nylon, polyester and satin grades and suitable for a number of printing methods as well as our range of textile thermal transfer ribbons.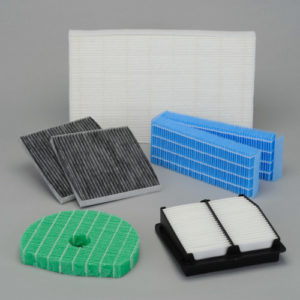 Dynic specializes in project based Cabin Air Filter Media.
Our media can be designed to trap pollen, bacteria, dust, air pollutants, exhaust gases etc whilst meeting your requirement for factors such as air-flow resistance and flame retardant.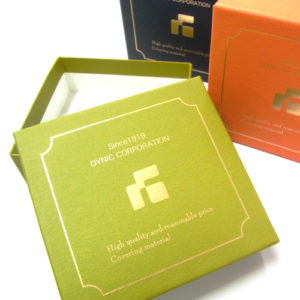 Dynic was the first Japanese manufacturer to develop book binding cloth and has now achieved worldwide fame as a leading cloth manufacturer.
For use in applications such as books, stationery goods, luxury packaging including simulated leather.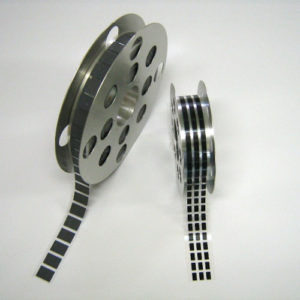 Humidity Getters (desiccants) are used within OLED-s, OPV's and implantable devices. These getters encapsulate moisture and oxygen that would otherwise cause damage and deterioration to the devices.
Dynic has a range of these materials that can be supplied in the shape and size format you require.